Porcelanosa, sustainability & the environment
Sustainable development is one of the cornerstones of Porcelanosa's philosophy, resulting in a brand synonymous with quality, integrity and sustainability.
Greenwash abounds in the current global economy, with many industries and manufacturers either purposefully or mistakenly promoting their products as 'green', 'eco' or 'sustainable' without any evidence or certification to support their claims.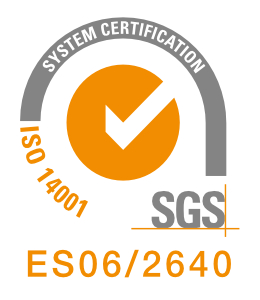 ISO 14001. Environmental Management System
In a context of increasingly stringent legislation, Porcelanosa demonstrates its firm commitment to environmental care through the implementation of an environmental management system certified as complying with the ISO 14001 standard. This covers the whole process, from the design stage through to sales of end products.
In this way, Porcelanosa clearly conveys its concern for the environment.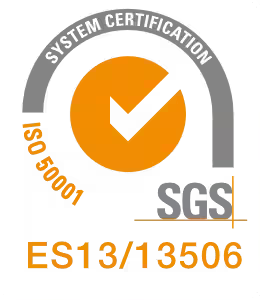 ISO 50001. Energy Management System
Porcelanosa has implemented an energy management system based on the ISO 50001 standard. With it, the company can reduce its energy consumption and, by extension, minimize greenhouse gas emissions.
Through energy savings, Porcelanosa seeks to achieve maximum efficiency in all its processes.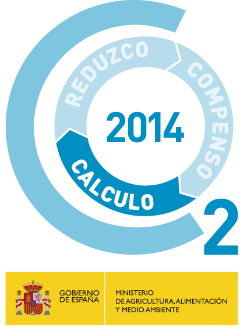 CO2 Reduction Certification
By measuring a company's carbon footprint, all its sources of greenhouse gases can be identified and effective ways of reducing its CO2 emissions can be found.
To obtain the C02 reduction certificate, an exhaustive study was conducted of the different sources of Porcelanosa's emissions since 2011, and an average reduction of 6.9% in its kilograms of CO2 emissions per m² was certified during the three-year period from 2012 to 2014. This verification process was carried out by an independent body, approved by the Spanish Environmental Ministry.
Following this study of its carbon footprint, Porcelanosa - a pioneering company in efforts to care for the environment and to minimize its environmental impacts - became the first tile manufacturer to be granted this certificate by demonstrating a real reduction in the emissions generated by its production processes per unit of production during the said three-year period.
It is vital for the air quality in Porcelanosa's Vila-real facilities (its sole manufacturing plant) not to be affected in any way by its production activities. To guarantee this, numerous different steps have been taken to reduce Porcelanosa's environmental impacts while also ensuring a clean atmosphere and the fulfilment of the company's global commitments.
All its dust aspiration systems are fitted with filters to trap air-borne particles so that only clean air is pumped out. These particles are then re-used in the same production process to manufacture new tiles.

The production plant and roadways all have tarmac surfaces to minimize any dust when raw materials are moved from one place to another. The raw materials are stored in covered silos to prevent any losses due to wind or rain.

During the last ten years, Porcelanosa's efforts to reduce energy consumption have led to a 20% reduction in the consumption of gas and a 13% reduction in the consumption of electricity, with a consequent drop in associated CO2 emissions. Through these energy savings, the company contributes to the achievement of the Kyoto Protocol.

Heat recovery processes have been incorporated in different stages of the production process, taking advantage of hot gases in other phases with specific heat requirements. This helps to minimize emissions and to reduce energy consumption.
ENERGY EFFICIENCY & KYOTO
Porcelanosa is firmly committed to combatting the effects of climate change. In order to reduce its C02 emissions – a key goal in working toward compliance with the Kyoto Protocol -, technological improvements have been introduced to try and ensure maximum energy efficiency and, by extension, environmental sustainability. Porcelanosa's industrial systems are designed to keep energy consumption to a minimum, using the best available techniques. The Spanish Environmental Ministry has certified Porcelanosa as having achieved a 20% drop in its carbon footprint (emitted kg of CO2/m² of manufactured products) over the last few years.
At Porcelanosa, 33% of all consumed energy is internally generated by its cogeneration plant. What is more, the hot air generated by the plant is used to dry the slip and to obtain spray-dried powder for use in the tile pressing process. The Spanish National Energy Commission certifies the energy from Porcelanosa's high-efficiency cogeneration plant as being green energy.
Some of the energy saving initiatives taken by Porcelanosa:
The installation of high-efficiency burners and heat-recovery systems in its kilns.

Translucent panels on the roofs of its manufacturing facilities to avoid the use of artificial lighting during the day.

The use of LED lighting.

The widespread use of electric vehicles inside its premises.
To ensure efficient, responsible use of water supplies, numerous different water treatment and recycling systems are required. Porcelanosa has introduced various different measures aimed at reclaiming and recycling all the wastewater from the production process.
For this purpose, the company currently has five water treatment plants in its facilities, thus also guaranteeing zero wastewater discharges. The generated wastewater and waste slurry are re-used in the production process, and only recycled water is used for wet-grinding.
All the waste from Porcelanosa's manufacturing activities is re-incorporated in the process, after reprocessing or readapting it.
The slurry from the company's five treatment plants is also re-used in the production process.
The STON-KER® Ecologic series best illustrates Porcelanosa's approach to waste, since this series is certified by an independent body as having a recycled content of over 95%.